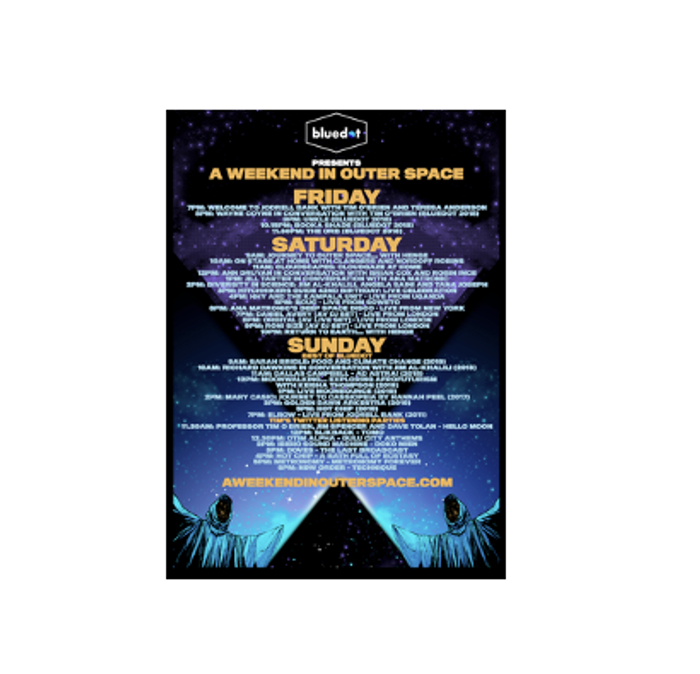 A Weekend in Outer Space Limited Edition Running Order (A2)
Missed out on the ltd edition line up for Bluedots's A weekend In Outer Space?
We have a limited run of digital prints of the weekend's running order available now.
100% of the profits from this item will be donated to a range of good causes important to the festival.